LOL LOL how do you "hone your skills" to hunt a python ??
it is not sitting in a tree stand - it is bushwhacking through a wet jungle.
The real trick is to see IT before it sees YOU !!
THERE
lies the skill.
Oh, and it is not just the pythons that you have to watch out for, it is also
infested with the notorious cotton mouth moccasin, alligators, deep mud holes
that can swallow you whole before you can even yell for help, and a host of other
really bad and nasty bugs and skeeters that can put you in the hospital.
On one of the first sanctioned hunts, my brother and I suited up
and rode down to the registration area - - - seeing what kind of brush,
bogs, jungle and really bad stuff that had to be whacked through,
we decided to just sit in the truck and drink beer and watch these guys "from afar" LOL.
Pythons and alligators (and sometimes a cobra or two) are turning up
in peoples yards, swimming pools and garages all over Florida.
Of course our stupid governor still wants to build build and build more and more subdivisions
and shopping centers . . . so, we can expect to see even more of these invasive critters
where you would least expect them . . .
My favorite snake tool would be a short barrel 20ga pump or a Taurus Judge pistol. (or BOTH).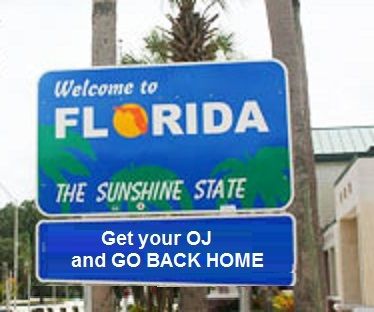 .